Chromecast was first introduced as a video streaming device in July of 2013 with an MSRP of $35. In September of 2015 Chromecast introduced an audio only streaming device called the Chromecast Audio.
Today we are discussing Chromecast audio alternatives because some of you are looking to add streaming capabilities to your favorite devices but for whatever reason Chromecast is not the streamer you need.
These audio streamers do just what the Chromecast Audio does. They grab your WIFI signal from your router and send it to your device. Most likely a 3.5mm audio input plug is used to deliver the audio content to your equipment. If your equipment does not have a 3.5mm plug an adapter plug 3.5mm to RCA plug is usually shipped with it. These WIFI audio streamers will hook up to anything such as self powered speakers, receivers soundbars etc.
We found the following 4 choices to be the best Chromecast audio alternatives:
1. Bose SoundTouch Wireless Link Adapter
This will connect old speakers to the net wirelessly using WIFI. Save your old favorite speakers. Now you can enjoy a plethora of web enabled music at the touch of a screen without having to buy new speakers. This will also connect using bluetooth if you wish to use it that way. Setup is easy. Transforming your home theater or stereo system has never been easier. Just add the SoundTouch® Wireless Link adapter and stream music from your home Wi-Fi® or favorite Bluetooth® devices. Download the SoundTouch® app to easily control your music through your phone or tablet. You can even play music all throughout your home by expanding with other SoundTouch® adapters. These streamin audio adapters work in tandem or separately so you can play the same music in every room, or different music in different rooms.

2. Audiocast Wireless WiFi Audio Receiver multiroom
Whole home audio wireless very similar to chromecast but it supports airplay and some things that chromecast does not. It also supports everything chromecast can support. The app for the Audiocast is similar to Sonos. You can tell it to play through the app and not your phone but your speaker needs to have voice recognition. You can turn your phone off and it will still play. You can buy multiple units and sync them all together. There is an app available for it which is called the Audiocast app. You can acces such content as iHeart radio, Pandora, Spotify, Internet Radio, QQ Music, TIDAL – High Fidelity Music Streaming, Your music library, Tune-in, Napster and vTuner. This device uses WI-Fi which has a better sound quality as compared to bluetooth. This device grabs the content directly from the web. It doesn't grab it from your phone. You can initialize the request for example to play spotify but you can turn your spotify off or your phone completely off and it will continue playing. When adding devices you access the app. It will go through the steps you need to follow for adding devices. You can plug this in to any speaker that accepts 3.5mm plugs.

3. Cobblestone WiFi Audio Receiver Adapter
The desire to enable existing speakers to multi room is recognized by manufacturers. This is apparent with yet another offering by MUZO the cobblestone WIFI Audio Receiver. This also syncs with multiple sets. It plays DLNA, Pandora, Spotify, Tune-in, iHeart Radio, Tidal and many other stations. AirPlay multi-room also supported. This is compatible with Android or IOS with a free app called MUZO player or 4STREAM. The setup is fairly easy. You connect it to your router first to give it access to the net then to your speaker, amplifier or receiver. Use your phone or tablet to configure it to your WIFI network using the app and start streaming your favorite music. You can switch from the app to do other tasks and the music will continue playing. It has integrated music controls directly on the unit such as play, pause, fast forward and reverse. This device like most all WIFI streamers can be connected to others to play the same music in every room, or different music in different rooms The Cobblestone is packaged with a 3.5mm to 3.5mm plug, an RCA to 3.5mm plug, a power supply, Literature and one Cobblestone unit. The back of the unit you have the WPS button, a direct ethernet port, a 3.5mm audio out and a micro usb power port.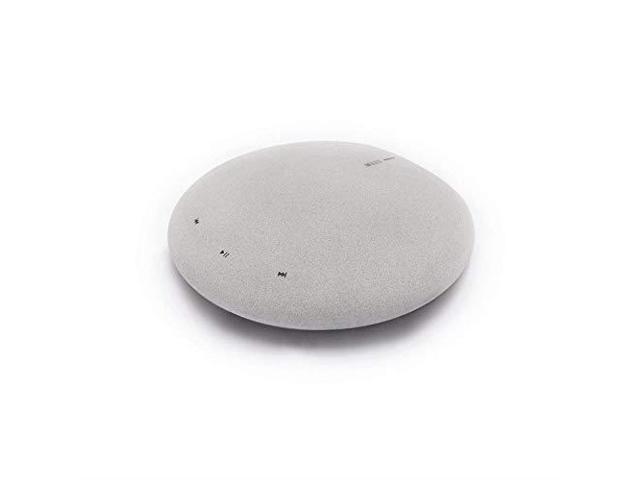 4. August WR320 – Wireless WiFi Audio Receiver – Multiroom Adapter for Speaker Systems
Like the rest of these Chromecast audio alternatives the August WR320 does the same. like the name suggests it takes your content from your WIFI router and feeds it to your speakers. Instead of putting your old speakers ao the shelf never to be used again you have the capability to convert them to the latest technology. If you prefer bluetooth this device has you covered also. This is compatible with Android or Apple. Connect multiple speakers in multiple rooms. Play the same music in all the rooms or separate music in each room. This too connects via a 3.5mm audio plug or optical cable.
There you have 4 Chromecast audio alternatives. We hope you found this useful. Good Day!